Dorothy Parker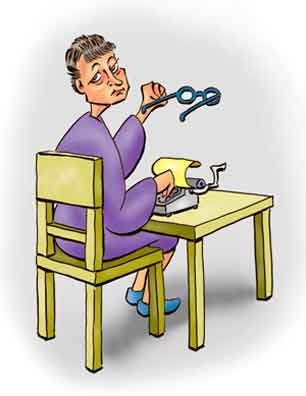 Dorothy Parker has something in common with some of the most famous celebrities ever.
And who, you ask, might they be?
Oscar Wilde (for his wit)? Emily Dickinson (for her poetry)? Georges Sand (for her fiction)?
Nope. We mean Yogi Berra.
Ha? (To quote Shakespeare.) How is that possible.
Well, the best way to learn that is to understand what was Dorothy's forte. You can do that by clicking here.
Return to CooperToons Caricatures