Jim Thorpe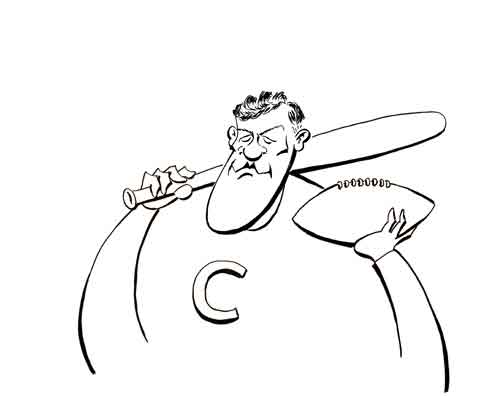 On April 12, 1953, the family of Jim Thorpe had gathered for his funeral service on a farm near Prague, Oklahoma. The great Olympic and professional athlete had died on March 28 of a heart attack at his home in Lomita, California. Following the Native American tradition, the friends and family were holding vigil before Jim was to be laid to rest.
Then the cops showed up and took the casket away.
And for a bit of what happened between Jim's birth on May 28, 1887 and his most unprecedented funeral, just click here.
Return to CooperToons Caricatures