Joey Bishop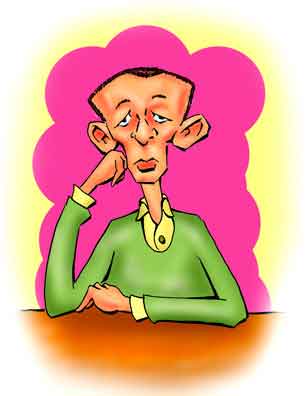 Joey Bishop - born Joseph Abraham Gottlieb in 1918 - was the odd man out of the Rat Pack. Frank Sinatra, Dean Martin, Peter Lawford, and Sammy Davis, Jr., partied, caroused, and otherwise whooped it up. But Joey mostly hung around in what can only be described as calm bewilderment. He never vented a stronger oath than a mild "Son-of-a-gun".
The truth is Joey was never quite sure if he was a full-fledged Rat Pack member. But Frank considered him thus and in fact went to bat for Joey. At first Joey would not join Frank and the rest for a meal until invited. This galled Frank who once said "How long does he have to be with me until he knows he can eat with us?"
Once Peter had been making a joke in an act, and it wasn't working out. Joey tried to give him some advice - Joey was the comic not Peter - and Peter told him not to tell him how to deliver a line.
Frank then came up and said, "Do it like Joey says or get the [heck] out!"
And once the Pack was appearing in Miami. Naturally Frank, Peter, Sammy, and Dean got the best accommodations each with their own suite. Joey was given a nice room on the seventh floor.
When Frank wondered where Joey was, Sammy said on the 7th floor. Frank immediately called down and told the manager unless Joey got a suite there would be no show. Immediately Joey was inundated with a group of bellboys who whisked his clothes - which had already been put into the closet - up to Joey's suite.
By 1954, Joey was enjoying a successful stand-up career but was not a household name. But when Frank appeared at the Copacabana in New York, he had Joey as the warm-up. Joey came on stage and saw all the people.
"I can't believe the size of the crowd", he said. "I sure hope Frank's fans show up, too."
Joey had his own television shows, inevitably called The Joey Bishop Show. The most successful was - yes - The Joey Bishop Show - a sit-com where he starred with Abby Dalton. This ran from 1961 to 1965.
Joey even tried his hand at a talk show called (again) The Joey Bishop Show. Johnny's announcer was - get this - Regis Philbin.
Although Joey's talk show garnered a decent fan base, he never really could compete with Johnny Carson's Tonight Show. Joey's show lasted only two seasons and was canceled in 1969. Ironically, Joey was one of Johnny's most frequent guests through the 1960's.
After his shows closed, Joey put in a lot of guest appearances. One was a cameo as a prison guard in a Latin American dictatorship in Viva Smart!, an episode of the Get Smart television series. Of course, it was Don Adams who ended up saying "Son-of-a-gun".
Joey began slowing down in later years, and after the turn of the Millennium he had periods of poor health - he was, after all, approaching 90. Television had changed a lot during his career and as far as what shows he liked to watch, Joey was unequivocal. Wheel of Fortune and Jeopardy.
Son of a gun.
References
"I Was a Mouse in the Rat Pack", Philadelphia Magazine, October 18, 2007.
"Joey Bishop", Internet Movie Data Base.
"Joey Bishop", Michael Freedland, The Guardian, October 24, 2007.
"Joey Bishop, 89; Mild-Mannered Comedian Grounded Hollywood's High-Flying Rat Pack", Matt Schudel, The Washington Post, October 19, 2007.